IT Consulting

IT Consulting Phoenix / Scottsdale areas

Hiring the right IT consulting company can be the difference between success or expensive relaunch attempts. Our team of detailed oriented IT consultants can help your company achieve it's technology goals while controlling costs with our flat rate approach. From infrastructure planning to implementation and ongoing management, we can help you achieved the desired outcome.
Plan your IT project - Our technical experts gather with your team to understand the business value of your project and provide.
Procurement: Let us save you time & money by procuring all the hardware & software. Our partnerships give us access to huge savings that we pass onto you.
Support: We provide ongoing support for your network and provide stellar documentation such as list of all usernames, passwords, network map & more.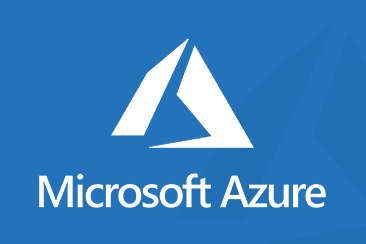 On-prem server to Cloud migrations
Networking – data cabling, Wi-Fi setup, Router setups, VPN

Specialty in medical, dental &
HIPAA compliance consulting - make sure your PHI is protected

Microsoft, CompTIA & Cisco Certified Staff
We understand your business can't suffer downtime, we incorporate a contingency plan in all project proposals to mitigate downtime & potential delays.
How IT works in 4 Steps:
Request Consultation - we'll meet with you onsite to discuss your project & gather information
Proposal & Pricing- receive a proposal with affordable pricing & time frame
Procurement -  We have access to the best brands and the lowest prices such as Cisco, Dell, HP, and Microsoft Licensing.
Start Project - Login to your project dashboard to track progress, timeframe and work with our team. We make it easy with a dedicated manager to be your single point of contact from start to finish.
Project Categories
New construction IT build outs
Upgrade / replacement projects
Migrate servers to the cloud
Data cabling
Network security testing
Azure & AWS
SQL
VMware / Hyper-V
... and more!
Server Projects
Active Directory
Cross Forest Migration Demotion and metadata cleanup DFS Setup
DHCP Failover / Split Scope
Configuration
Migrations – all versions of Windows Server
Email/Exchange
3rd Party Email to On-Premise/Hosted Exchange Server Migration
3rd Party to 3rd Party Email Migration Exchange 2013 to Exchange 2016 Migration
Exchange 2010 to Exchange 2013 Migration Exchange Co-Existence Setup
Exchange Cross Forest Migration Exchange DAG setup
Exchange Migration to Office 365 Exchange Setup for Multiple Domains Exchange to Office 365 & Outlook Configuration Hosted Exchange to 3rd Party Email Migration Office 365 Migrations
On-Premise Exchange Server to 3rd Part Email / Hosted Exchange Migration
On-Premise Exchange Server to Office 365 Migration
File & Print Server
Configuring DFS
Domain Controller
File Server / Data Migration
Terminal Services Setup
Messaging
Lync Setup
Network
Firewall Configuration
Firewall Configuration with Failover
Firewall Migration
Firewall Site to Site VPN Setup VPN Setup
Remote Desktop Gateway Install and Configuration
Router Configuration
SBS - RWW & VPN Setup
P2V
Migrate VM servers to new host
SBS
SBS Migration from 2003 to 2008
Migration from SBS all versions
Setup
Migrate terminal services or RDS
RDS Gateway Install
RDS Migration
Remote Desktop
RRAS Configuration
RRAS Setup & Configure
Setup iDRAC / ILO
Terminal Server Setup
New Exchange Server Setup
SharePoint
SharePoint – Migration
SharePoint – Setup
Software Install
Shadow Copy Client Installation
SQL
SQL Setup/Migration/Upgrade
Virtual to Physical
Bare Metal Recovery
Virtualization
Citrix XenApp Setup Configuring C3 VM Servers Hyper-V Migration
Hyper-V Replication
Hyper-V setup - RDS Server deployment and configuration
VMware
VMware Cluster Setup
VMware ESXi Host Setup / Upgrade
VMware Host and vCenter Server
VMware Rebuild ESXi Host
VMware Storage Migration / Re-Configuration
VMware Vcenter Upgrade
Reconfigure VMware Storage
Ready for an estimate on your next IT Project?
Request IT Services Today