Cloud IT Services
There's been a lot of talk about cloud computing, but what does it really mean, and more importantly, how can it benefit your business? In the simplest terms, cloud technology provides a means of accessing computers, applications, data storage, and other IT resources over the internet instead of from a local computer hard drive. This method of service delivery allows your company to cut costs on hardware, data storage, and software licensing.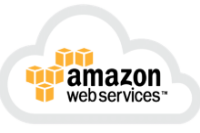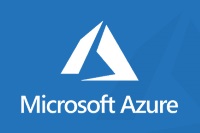 Here at Visionary IT, we're at the forefront of cloud technology, working with clients to leverage powerful cloud solutions to streamline their business operations and reduce equipment and operating expenses.
Our Cloud Services include:
Disaster Recovery as a Service (DRaaS)
When your entire business depends on data, count on Visionary IT's award winning data protection & disaster recovery services. Backup your cloud services and servers to the cloud with instant virtualization in the event of a crash so your business never skips a beat. Learn more about our award winning data protection services here 
Cloud Workplace
Tired of file server problems, upgrades and security? Say goodbye to old school file servers and hello to your Cloud Workplace. collaboration software gives your employees the tools they need to access corporate data and business files from any web-enabled device. And there's no need to worry about security during file transmission either -- we adhere to stringent security certifications including HIPAA, SSAE-16, and SOC1 Type II compliance.
Virtual Servers
Managing your own servers is an extremely daunting task and can cost a fortune, especially if you have a large amount of data and users with varying authorization levels. So why pay an arm and a leg for the hardware, licensing, and maintenance fees when you can outsource everything to Visionary IT? Our virtual servers provide all the computing resources you need for an affordable monthly fee.
With cloud computing, the sky's the limit.
Contact us today and find out which cloud solution is right for your business.