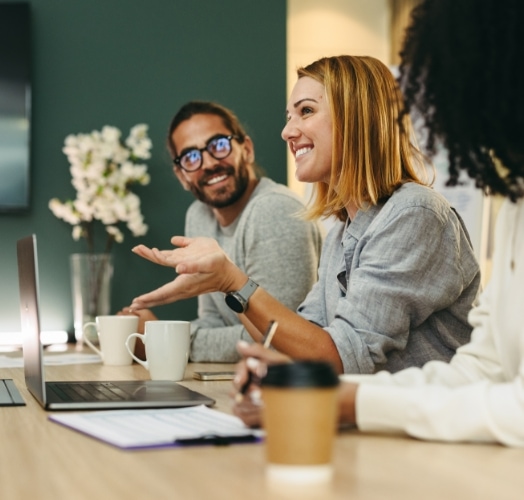 Work on Microsoft's cloud productivity suite without the hassle of setting it up and managing it yourself
Microsoft 365 is a must-have office productivity platform for SMBs, but setting it up to work perfectly for your business is a painstaking process that involves deep expertise and experience with the product. You also want to find the pricing tier and add-ons that best suit your needs, because nobody wants to pay for solutions they don't use.
Visionary IT has helped numerous companies set up cost-effective Microsoft 365 infrastructure with all the apps and tools they need to get things done optimally. Partner with us and we'll set up your Microsoft 365 infrastructure with minimal fuss and even manage it for you so you don't waste time adding users, changing apps, or getting expert technical support.