Managed IT Services for Healthcare
IT Services for Healthcare Companies in Arizona
Are you tired of dealing with IT challenges, when you could be focusing on providing care? Visionary IT is your local IT Service Company that's got your back, just like you've got ours! 🩺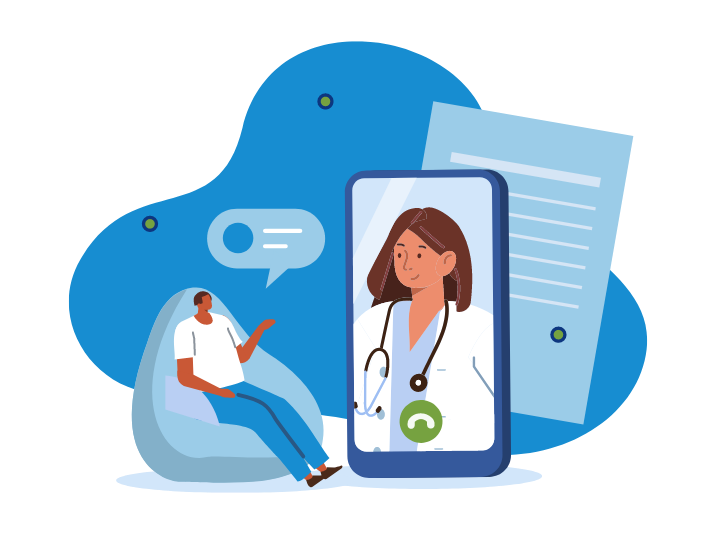 We understand how your practice works, allowing us to act as a true extension of your team.
Employee on / offboarding
Keep your network secure and Wi-Fi Strong
Safeguard digital records for HIPAA & HITECH compliance.
Make sure all of your software and applications are compatible.
Enjoy convenient Help Desk support for all employees – at no extra charge.
Maintain your network for a worry-free IT infrastructure.
The Total IT Care Plan from Visionary is the answer
The Total IT Care Plan from Visionary is the answer
Swift response Helpdesk
Get support faster than a flu shot! Get IT support on demand via phone, text, and E-mail.🏃 Our techs get to know your business and employees to provide personalized support experience.
24/7 monitoring and support
Just like you, we work tirelessly to ensure that your systems are in tip-top shape, day and night. Get regular maintenance, security patching & more. 🌙
Proactive, preventive care
We don't just fix problems – we prevent them. We'll monitor your systems and address potential issues before they turn into full-blown IT emergencies. We're the IT healthcare heroes you deserve! 🩹
Budget-friendly treatment plans
We provide top-of-the-line IT support without the sky-high price tag. It's like getting a premium health insurance plan without the premium price! 💰
Scalability
We're not just an IT company, we are a partner that can help you scale. From Product procurement, user onboarding, to helping you open new locations, Visionary IT can help you scale in a cost-effective manner. 🌱
Security
With ever-increasing cyber threats, we prioritize the safety and security of your patient data, keeping your practice compliant and safeguarding your reputation. 🛡️
Access to the latest technology
We stay on top of emerging trends and technologies, ensuring your practice is always equipped with the most advanced tools and software. 🚀
Reduced IT staff burden
By handling all your IT needs, we free up your in-house team to focus on strategic projects and initiatives that drive your practice forward. 🔧
Predictable costs
Our healthcare IT services come with a fixed monthly fee, helping you budget more effectively and avoid unexpected expenses. 💲
It's time to give your healthcare practice the IT support it needs to thrive. With Visionary IT, you can say goodbye to IT headaches and hello to a secure, efficient, and stress-free digital environment!
Partnering with Visionary IT is like adding an entire IT department to your practice – a team that's as committed to your success as you are to your patients' health. So, contact us today & let's embark on the journey to IT wellness together.