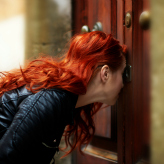 As end users of Google's suite of productivity enhancing tools, we have a right to know that the company is doing everything in its power to protect its billions of users - whether they are working from a desktop, browsing while they are on the go, or working remotely. But what measures has Google put into place to keep its legions of users safe and secure in the face of rising cyber crime? How can you be sure that, no matter what device you are using, you stand the best chance of protecting yourself from attack?
With more than one billion people using Google's search engine on their desktops, and over a billion more accessing it through mobile devices, it is clear that security is – or should be - paramount. Google already claims to protect desktop users with its Safe Browsing service, but what about its mobile users?
With cyber threats ranging from the annoying, such as adware, to the unsavory – hello spyware - and the downright terrifying (ransomware, we're looking at you), mobile device users are increasingly demanding to know that they are being adequately protected when using Google's products, tools and services. So in order to protect the mind-bogglingly large number of people who are using Google on their smartphones, laptops, notebooks and tablets, Google recently unveiled plans to extend its Safe Browsing service to mobile users - or at least to who are using Chrome on an Android device.
Whether you regard this as a blatant ploy to get users to switch to Android is something we'll let you decide for yourself, but the fact is that Google is taking steps to protect its users. Back in August 2014, the company bolstered its Safe Browsing warnings with messages alerting users to unwanted software programs trying to sneak onto their computers by attaching themselves without warning to a legitimate download. In addition, both the Android platform and the Google Play Store have security measures in place to weed out potentially dangerous apps.
However, not every cyber security threat comes from an app or installation so, while Google is doing the right thing by guarding against threats in these areas, there are other issues that require a different means of protection. Enter social engineering, and phishing in particular, which can cause untold harm – such as data or identity theft - to a business or individual.
In order to protect against social engineering, an up-to-date list of malicious websites needs to be stored upon the device – this enables Google to send an alert to the user before they get ambushed. But there are problems with this which Google has had to overcome, not least of which is how to keep the list updated in the face of new threats. Compounding this issue further are factors that are unique to mobile browsing: mobile data speeds can be slow and connectivity patchy, depending where the user is. A fast, stable connection is crucial when the timing of an alert is paramount. Not only that, but using mobile data costs the end user money!
Bandwidth (and battery) limitations mean Google has had to find a way to ensure the data they send to users is as small as possible. Protecting their customers is crucial – but so too is not sapping battery life and data plans. Because this boils down to connectivity and speed factors, a device's location is now taken into account. For example, if a known phishing scam is only affecting certain locations, only devices that are in that part of the world receive a warning.
Google also prioritizes data by sending information on a need-to-know basis - in other words, bigger threats take precedence over more minor issues. They have also designed the software to limit network traffic, and to be as light as possible on memory and processor usage.
Since its announcement in early December, Google is now protecting all Chrome users on Android devices as default, making Safe Browsing part of their Play services from Version 8.1 onwards. Chrome Version 46 is also the first app to initiate Safe Browsing.
How do you know whether you are protected by Safe Browsing mode? Go to your settings in Chrome, and check your Privacy menu. How do you know if your small or medium-sized business stands the best chance of survival in the face of a cyber attack or phishing scam? Talk to us today and we'll be more than happy to share our up-to-date knowledge with you.
Published with permission from TechAdvisory.org.
Source.