Virtual Cloud Desktops
Cloud desktops that integrate with your local network
What is Windows Virtual Desktop?
Windows Virtual Desktop is a service that allows your users to access desktop applications from anywhere and makes it easy for your IT teams to manage everything through Azure Portal.
It's easy to deploy, manage, and scale, and requires zero upfront investment — just your existing Windows licenses.
Why do I need Windows Cloud Desktop?
A secure and efficient remote workforce is the key to today's business success. Windows Virtual Desktop by Visionary IT helps you achieve just that without the hassles of complex deployment or maintenance.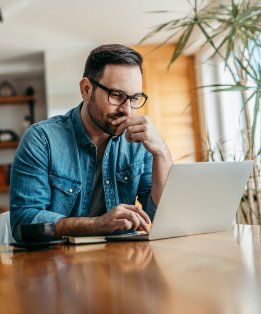 Benefits of Cloud Desktops for Business
Save Thousands on buying new computers access cloud desktops from any device.
Windows 10 / 11 multi-session for improved efficiency and cost savings.
Customized bundle of apps to meet your current and future business needs
Robust data security, thanks to Azure data center and more advanced protection tools
Hassle-free compliance guaranteed by ISO 27001, 27018 and 27701, PCI, FedRAMP High for Commercial and HIPAA certifications
360-degree cybersecurity protection including two-factor authentication, role-based access control (RBAC), and more
Massive cost savings, as you only need your existing Microsoft 365 or Windows per user license
Want to leverage Windows Virtual Desktop for your business but not sure where to start?
Contact Visionary IT and tell us about your specific needs. We'll properly deploy and configure your infrastructure so everything always runs smoothly.
Our IT experts will also remain on standby for any of your questions or issues, so you can scale with confidence.