Save on Office 365
Taking collaboration to new heights
Microsoft's Office 365 is one of the best ways to boost productivity in your office. However, keeping it optimized and secure for your small or medium-sized business isn't something that anyone can just pick up and run with. Visionary IT will help you to achieve the best of what 365 has to offer, without any of the growing pains of implementation and management.
Once Visionary IT has finished getting your Office 365 up and running, you'll enjoy new levels of collaboration and mobility for your entire office. Staff will be able to access and contribute to documents from anywhere in the world, in real time. And you know you can rely on security because updates are delivered via the internet with no need to install patches locally.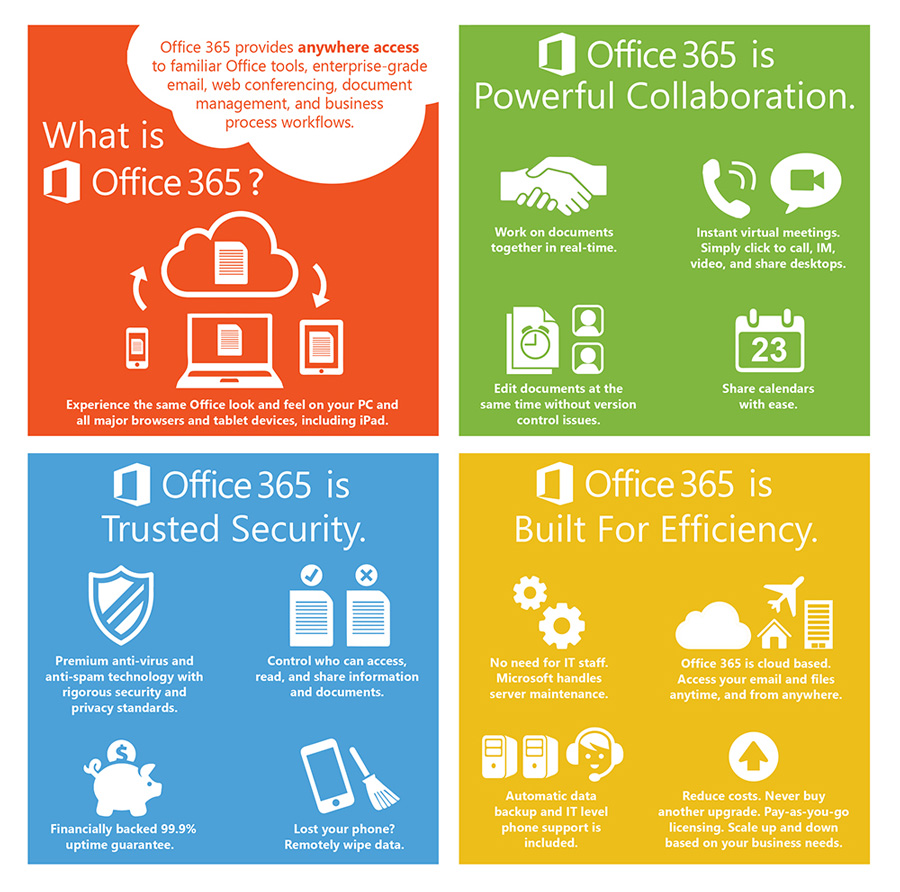 An Office 365 solution from Visionary IT will help you with:
Integration - your existing domain and data will be migrated to 365, creating a totally new solution.
Licensing - there are three different plans for 365 at your business and we'll be with you every step of the decision making process.
User Management - migrating existing users, creating new ones, changing privileges and much more will all be taken care of.
Administration - keep 365 running smoothly and seamlessly with all of your office software.
Office 365 moves your favorite document creation and editing software to an easy to use, web-based platform that makes collaboration and productivity as simple as opening your browser. Let Visionary IT take you there.