Mobile Device Repair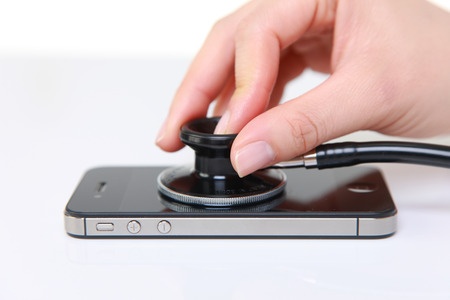 Reliability meets affordability
Are you having problems with your tablet or cell phone? Tired of looking for a reliable and responsive repair guy only to find that they'll charge you nearly as much as getting a new device? Visionary IT hears you loud and clear and offer dedicated Mobile Device Repair service that won't leave your wallet flat!
Our team of technicians has much experience repairing tablets, cell phones and music players, amongst other mobile devices. We operate with reliability, integrity and transparency and offer an affordable solution to your broken device.
Mobile Device Repair from Visionary IT is good for:
Apple, Samsung, LG, HTC and Nokia cell phones
iPad, Galaxy Tab and Surface tablets
4th and 5th generation iPod Touch
If you have a device that's not on the list, simply talk to us and we'll do our best to help. We understand how inconvenient it is to have your mobile device running with a glitch or worse not running at all, which is why we ensure you peace of mind with warranty on every service.
Quick, reliable and affordable solution to your mobile device problems.
CALL 602-754-0101 to get started!