June 19th, 2012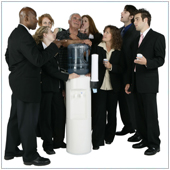 One of the problems with searching for a business on the Internet is that the results often return a static page with a business's information and maybe some pictures. In general, nothing compelling a user to find out more about the business. Google has introduced a new feature to its social network, Google+, that gives businesses the opportunity to be more social.
The feature, called Google+ Local, has replaced the Google Places page for nearly 80 million businesses. While the page name has been changed, the important business information like address, website and phone number have not been changed.
The changes do go beyond the name and include:
A "Local" tab will appear on every Google+ users' page. Clicking this will bring you to a business oriented section with recommendations made by other users, and the ability to search for businesses.
A modified layout to a business's Places page with photos and reviews prominently shown.
Google's star ranking system has been replaced by Zagat ratings which are rated out of 30.
Google+ Local pages have been integrated with Google's other major services including search, Maps and mobile platforms. When a user searches for a business, the same page and information will be shown regardless of the medium used to search.
What this does for your business is change your Places page into a more social offering that allows you to interact with your followers. Everything you can do on Twitter and Facebook - post content, interact with and develop followers - can now be done through Local.
There is one major benefit to this, and that comes from integration with Google's other services. When a user searches for a business using Google Search, Maps, or a mobile app, the results will be returned with businesses that have a Google+ Local page first. And for many, if the business is near them, it will be the first place the user visits. This means more business for you.
There is one downside to this though. If you have a Google Places page, but don't use social media, you will be now. Google has noted that you can still continue to manage your Places page. This is temporary, and you'll eventually be forced to manage your information through Google+. If you don't have time to learn the ins and outs of yet another social media service, why not give us a call, we can help you.

Published with permission from TechAdvisory.org.
Source.